Key notes
Peter Aggleton, PhD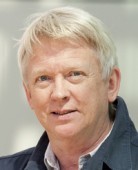 Culture, Health and Sexuality: insights and perspectives from a rapidly developing field
Peter Aggleton has a background in sociology, psychology, policy studies, education and international health. A Scientia Professor at the University of New South Wales (UNSW), he is well known internationally for his analytic work on health education and health promotion, the social aspects of HIV, sexuality and gender, and sexual and reproductive health and rights. He is the editor-in-chief of the international peer reviewed journals: Culture, Health & Sexuality, Health Education Journal and Sex Education, and an associate editor of the journals AIDS Education and Prevention, Global Public Health and Health Education Research. He has worked closely with national, international and UN system agencies for over twenty-five years to strengthen international and national responses to HIV and sexual health. His position in the Centre for Social Research in Health extends appreciation of the ways in which HIV and sexuality sit within the broader field of politics, national and international development, education and sexual health. Within Arts and Social Sciences at UNSW more generally, he directs a major new strategic initiative on Practical Justice.
Tracey Sagar, PhD and Debbie Jones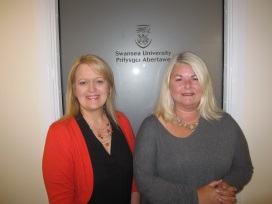 The Student Sex Work Project (TSSWP) – Bridging research and practice through innovation
Dr Tracey Sagar is an Associate Professor in Criminology and Debbie Jones is a Lecturer in Criminology, both within the College of Law and Criminology, Swansea University. Tracey and Debbie have collaborated on major All Wales research projects over the last ten years including: Sex Work Research Wales; Sex Work and Substance Misuse in Wales; The Student Sex Work Project. While sex work has been a primary focus of research enquiry, their collective research interests span policing, multi-agency partnership working, sexual exploitation and human trafficking, and sexuality. Tracey and Debbie strive to produce research methodologies that are creative, innovative and inclusive. Their work combines research with new service delivery techniques, bringing academia with practice development together towards achieving positive social change. Both are academic advisers to the Cardiff Sex Work Forum, founder members of the All Wales Sex Work Safety Group, and Co-Directors of the Consortium for Sexuality Studies: Research, Innovation and Practice at Swansea University which launched in November 2015.
Nick Mulé, PhD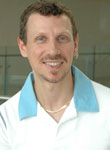 Queering Up Social Work: From Theory to Pedagogy to Practice
Nick Mulé, PhD is an associate professor in the School of Social Work at York University in Toronto, Ontario, Canada where he teaches core and elective courses that span theory, policy and practice at both the undergraduate and graduate levels. He is also seconded to the School for Gender, Sexuality and Women's Studies to teach Sexual Activism for the Sexuality Studies Program.

Dr. Nick Mulé's research interests are in the areas of advocacy, social inclusion/exclusion of LGBTQ populations in social policy and service provision and the degree of their recognition in cultural, systemic and structural contexts. He also engages in critical analysis of the LGBTQ movement and the development of queer liberation theory.

Nick is also active at the community level as founder, chairperson and member-at-large of Queer Ontario. In the past he was a founding member of Amnesty International LGBT Action Circle; founding board member for the Canadian Rainbow Health Coalition, a director and spokesperson for the Coalition for Lesbian and Gay Rights in Ontario; and founder and chairperson of the Rainbow Health Network. He is appointed co-chairperson of the Ontario LGBT Research & Policy Think Tank by Rainbow Health Ontario. He is also a psychotherapist serving LGBTQ people in private practice.
Michael Häusermann, Dipl. SW

From HIV to global health, from research to action, from Geneva to Switzerland: The Geneva Gay Men's Health Project
He has considerable experience in development and advocacy for gay and AIDS organizations and issues. He worked at the Swiss AIDS Federation starting as a coordinator for French-speaking Switzerland in 1987 and then as general manager at the headquarters in Zurich. He was the Cultural Program Coordinator for the 1998 World AIDS Conference in Geneva. He collaborated on research projects at universities in Lausanne and Zurich. A founding member of Dialogai, he received a mandate in 2000 to write a concept paper on gay health for the gay AIDS-service organization, a first for the subject matter in Switzerland. Subsequently, he was asked to be the project coordinator for the Geneva Gay Men's Health Project, a research action project in collaboration with the University of Zurich, and launched preparatory work for the first Checkpoint in Switzerland and Blues-out, the first mental health project for gays and lesbians. He is also in charge of prevention of homophobia at Dialogai and is regularly training police, teachers and students on the impact of homophobia on health, violence and wellbeing of LGBT people.